TÉCNICAS DE SEO PARA PRODUÇÃO DE TEXTO!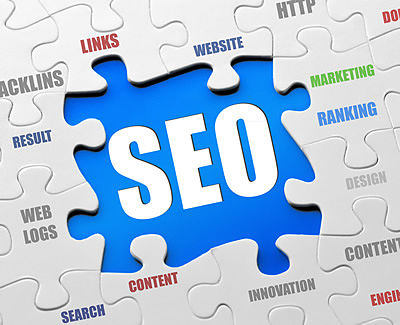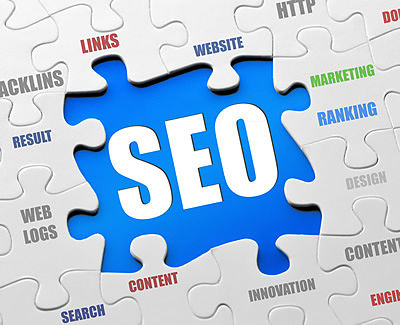 As práticas corretas e as técnicas de SEO (search engine optimization) aumentam a quantidade de visitantes de um site, obtendo posicionamentos de alto nível nos resultados dos motores de pesquisa.
TÉCNICAS DE SEO PARA OTIMIZAÇÃO DE SITES
Os motores de busca – não devemos nos esquecer – são apenas computadores e é preciso fazer com que eles entendam qual é o assunto de um site.
SEO é a técnica de fazer implementações no conteúdo e no suporte técnico de uma página para garantir que o Google possa entendê-la, assim como seus visitantes.
Em outras palavras, SEO é o processo de ganhar uma melhor classificação nos resultados das pesquisas, levando seu site a ser encontrado com facilidade.
As técnicas de SEO abrangem um grande número de fatores, como a escolha das palavras-chave, implementação das meta tags, otimização das imagens, links internos e externos, etc.
Todos os esforços de SEO ajudam a garantir que um site seja acessível aos mecanismos de pesquisa e melhore as chances de ser encontrado e classificado pelos mecanismos de busca.
Um bom serviço nesse sentido oferece uma ampla gama de otimizações, como pesquisa de palavras e frases-chave, otimização de páginas específicas, robots.txt, sitemaps, etc.
Com as técnicas de SEO adequadas é possível reduzir o orçamento geral de marketing e, ao mesmo tempo, conquistar novos clientes em um ritmo muito mais rápido.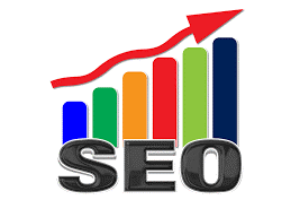 A pesquisa das melhores palavras-chave é o passo mais importante para apresentar um conteúdo amigável aos motores de busca.
Uma maneira prática é escrever um bom conteúdo e inserir nele as palavras-chave, que devem ser escolhidas após uma análise profunda.
Essa é a etapa mais importante da otimização! É preciso analisar minuciosamente até encontrar as palavras-chave certas e, após, criar frases com elas.
As palavras-chave podem ser de cauda longa, curta ou média.
Atualmente, as palavras-chave de cauda longa estão tendo um importante  papel para a obtenção de tráfego mais qualificado.
As palavras-chave escolhidas devem estar nas tags title e na meta description.
Quando um usuário digita alguma coisa nos mecanismos de pesquisa, a maioria deles fornece os resultados de acordo com o título e a descrição fornecida.
Portanto, o título e a meta descrição devem estar relacionados com o conteúdo da sua postagem.
O passo mais importante nas técnicas de SEO é determinar o que você realmente deseja otimizar. Isso significa identificar os termos que as pessoas estão procurando.
A maneira mais fácil de realizar essa tarefa é usando o Google AdWords, que fornece palavras-chave eficazes em nível regional e global.
Além disso, você poderá ficar de olho em seus concorrentes para obter as melhores palavras-chave. 
No entanto, certifique-se de que seu conteúdo não tem palavras-chave em excesso, pois você pode ser penalizado.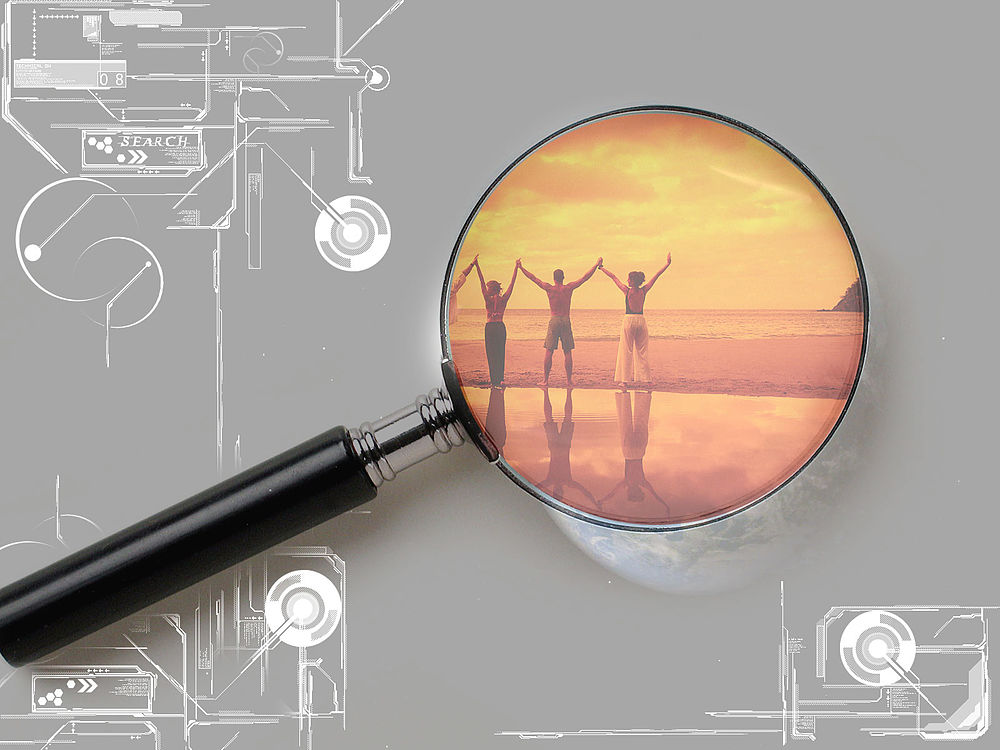 COMO ENCONTRAR AS MELHORES PALAVRAS-CHAVE
Na busca de palavras-chave, você precisa se concentrar em várias coisas. 
O primeiro fator a considerar é sobre quantas pessoas estão procurando por uma determinada palavra-chave. 
Quanto mais pessoas estiverem pesquisando por algo, maior o público que você poderá alcançar.
Se ninguém estiver procurando por determinada palavra-chave, não haverá público disponível para encontrar seu conteúdo por meio das pesquisas.
O segundo fator a considerar é a concorrência relativa para uma palavra-chave específica.
Depois de ter escolhido as palavras-chave, o próximo passo é adicioná-las ao conteúdo do seu site.
Elas deverão estar na tag título e meta-descrição, no título e subtítulos e no próprio texto. 
Mas deve-se tomar cuidado para que o uso das palavras-chaves não torne o texto estranho ou que pareça forçado.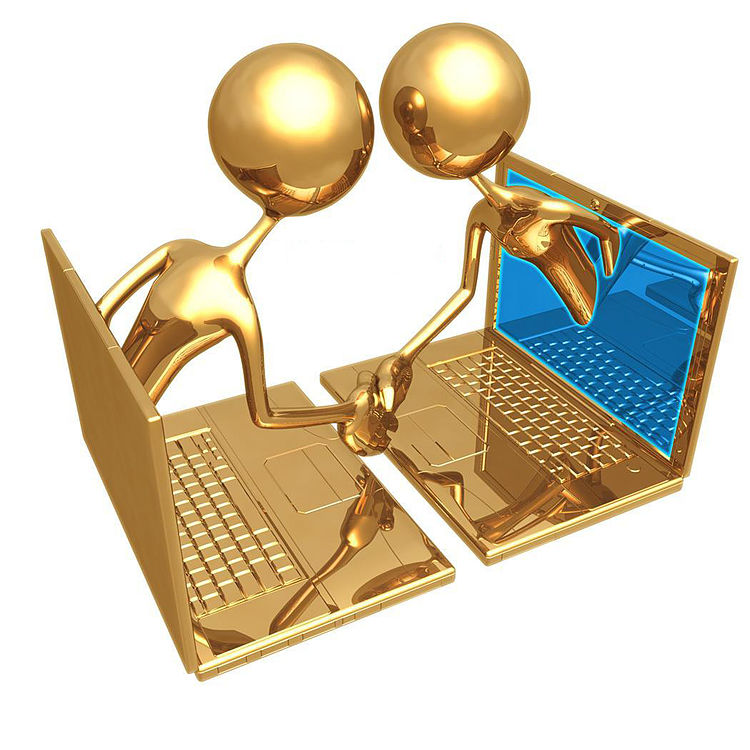 Construir conexões com sites que estão dispostos a fornecer um link de volta o ajudarão a criar uma forte presença on-line e definir-se como uma fonte autorizada. 
Obter ótimas palavras-chave para uma página, apesar de ser o fator mais importante, está longe de ser o único. 
Afinal, provavelmente haverá centenas ou milhares de outras páginas na Internet que contêm os mesmos termos.
Então, como o Google descobre quais sites classificar em cada posição?
Uma das formas é através do cálculo da quantidade e qualidade dos links que apontam para essa página.
Isso porque os mecanismos de busca como o Google dão mais crédito a sites que são referidos por outros sites de qualidade.
Otimizar textos âncora e obter backlinks da forma correta é um dos aspectos mais difíceis e úteis de SEO.
Aumente a curiosidade dos seus leitores e incentive-os a saber mais fornecendo links internos e externos para sites autorizados e para seus posts menos lidos.
TÉCNICAS DE SEO PARA EMPRESAS
Quase oitenta por cento dos pesquisadores não olham além da primeira página de resultados do Google ao realizar pesquisas. 
Se seu site não está classificado bem com relação aos seus concorrentes, você pode estar perdendo milhares de clientes. 
SEO é uma tática de marketing que ajuda a trazer leads mais qualificados para qualquer empresa, fornecendo credibilidade, identidade visual, tráfego, e uma excelente reputação para qualquer negócio. 
Uma forte estratégia de SEO significa que seus potenciais clientes poderão encontrá-lo facilmente.
Você terá que implementar práticas abrangentes de SEO para que o site da sua empresa apareça no topo dos resultados. 
Por exemplo, se você possui um escritório de contabilidade na cidade de São Paulo, quando alguém procura no Google por: "escritório de contabilidade em São Paulo", o ideal é que seu site esteja entre as três primeiras listagens. 
Se não for possível, deverá estar pelo menos na primeira página.
Isso aumentará as chances de obter clientes e melhorar o seu negócio.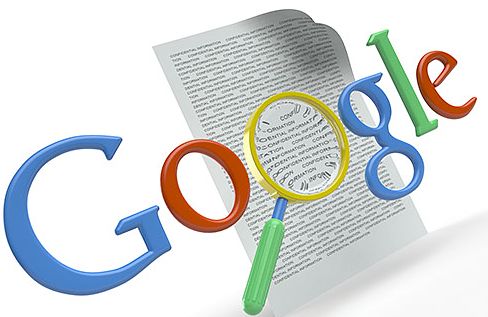 Conteúdo relevante ajuda a atrair visitantes segmentados e poderá gerar backlinks que trarão um fluxo constante de perspectivas para o seu site.
Certifique-se de publicar conteúdo de boa qualidade para leitores genuínos. 
Cada segundo que o visitante aguarda para seu site carregar as chances de perdê-lo é maior. 
Além disso, o Google penaliza sites que são lentos para carregar. 
Quanto mais rápido seu site for carregado, mais você poderá atrair e envolver os clientes.
Você pode reduzir o tempo de carregamento da página reduzindo o tamanho das imagens, excluindo plugins desnecessários, obtendo uma hospedagem de qualidade, etc.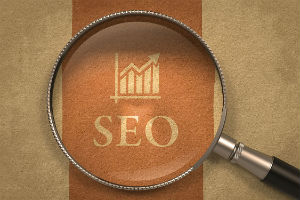 Conecte-se através de várias mídias e plataformas. Publique conteúdo nas mídias sociais e crie um visual atraente, com vídeos e infográficos. 
Aprendizes em geral são atraídos por esse tipo de conteúdo.
Quanto mais tempo o usuário permanecer no seu site, melhores resultados você terá. 
Fazer com que seus usuários fiquem no seu site é essencial, pois há maiores chances deles comprarem um produto ou contratarem um serviço. 
O envolvimento do usuário pode ser aumentado consideravelmente pela adição de material relevante, interessante e visual.
Adicione links de vídeos e fotos para atrair seu público-alvo e mantê-los o maior tempo possível em seu site.
TÉCNICAS DE SEO - CONCLUSÃO
Além do Google AdWords, você também pode usar o Google Search Console, que fornece muitas informações sobre as estatísticas do site e seu desempenho no Google. 
No Google Search Console é possível rastrear erros e quaisquer problemas que devem ser resolvidos, além de ajudar a tornar seu site amigável e otimizado para dispositivos móveis.
How useful was this post?
Click on a star to rate it!
Average rating / 5. Vote count:
No votes so far! Be the first to rate this post.