Instagram 2018 – Uma visão geral
Instagram 2018: Veja aqui um breve histórico e novidades da última atualização.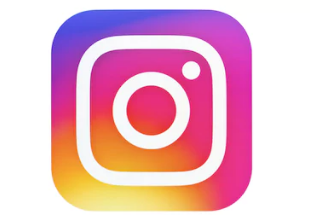 O Instagram é uma das plataformas de mídia social mais usadas no mundo e tem atraído anunciantes e profissionais de marketing que estão procurando construir um negócio online.
O Instagram é uma ferramenta incrivelmente poderosa!
Trata-se de uma plataforma de mídia social altamente diferenciada, que merece um lugar de destaque em toda e qualquer campanha de marketing na internet.
Nesse artigo, vamos fazer uma breve apresentação do Instagram e, num artigo futuro, veremos como é possível usá-lo com todos os seus recursos mais modernos para gerar confiança e influência e ter um enorme impacto sobre o seu público.
Lembrando que, além dos celulares, o Instagram pode ser acessado no Windows pelo link: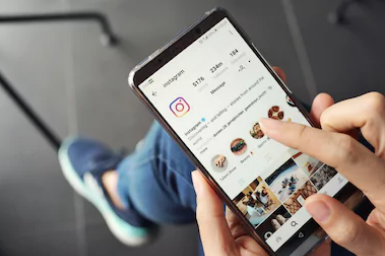 O Instagram tem algumas estatísticas muito atraentes. Por exemplo, ele é uma das melhores plataformas para alcançar as mulheres.
De fato, 31% das mulheres americanas usam o Instagram (somente 24% dos homens americanos o usam).
Portanto, o Instagram é uma ótima oportunidade para as marcas que estão comercializando seus produtos para as mulheres e que possuem um público particularmente internacional.
Todo esse engajamento parece ótimo no papel, mas é ainda melhor quando comparado com outras plataformas. Pesquisas recentes apontam que o Instagram tem 18 vezes mais engajamento do que o Facebook e o Twitter.
Além de muitas outras vantagens.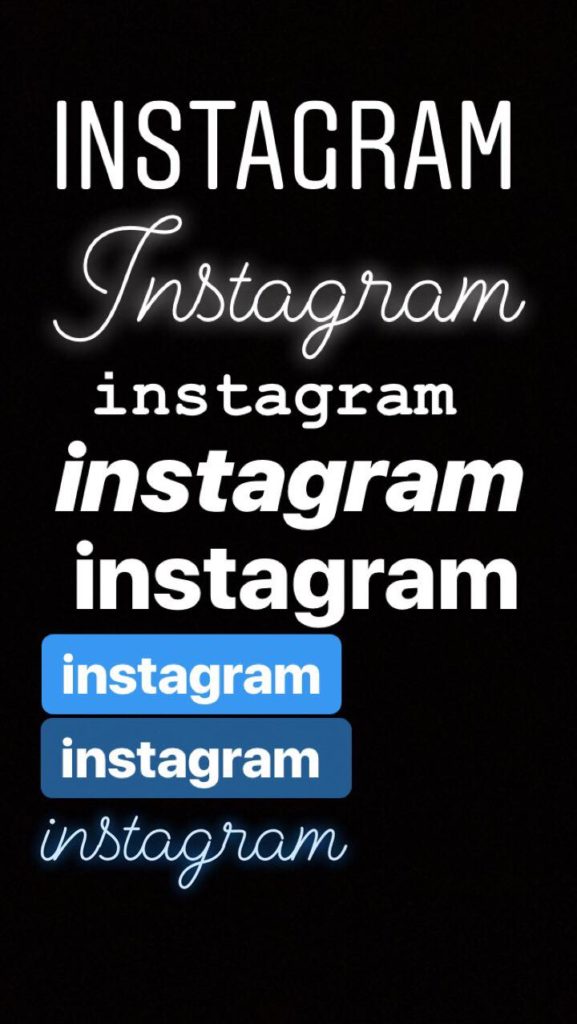 Uma delas é o fato de ser muito rápido e conveniente de usar.
E, outra, é o Instagram Stories, que tem o poder de causar um impacto imediato em um grande público, conforme veremos a seguir.
Por exemplo, é possível usar a opção de vídeo ao vivo. Nessa opção, o Instagram notifica seus seguidores para que eles possam assistir e interagir no momento em que estiver transmitindo seu vídeo.
Assim que terminar a transmissão, o vídeo desaparece, a menos que você o salve no rolo de câmera.
Quanto às fotos, a última novidade é a possibilidade de adicionar vários tipos de filtros divertidos, por exemplo, máscaras, maquiagem, arco-íris, etc.
O Instagram Stories tem muito potencial para os profissionais de marketing e trás muitos benefícios exclusivos.
A primeira razão para isso é que o Stories aparece em um lugar diferente dos outros conteúdos, em pequenos círculos ao longo do topo de um feed, atraindo assim muito mais atenção e, ao mesmo tempo, aumentando o engajamento.
O vídeo ao vivo tem um efeito muito mais íntimo e imediato e permite que seus criadores interajam diretamente com o público.
Veja o benefício que o fabricante de um produto poderá ter ao demonstrar seu produto ao vivo e responder perguntas sobre ele em tempo real.
Alguns efeitos interessantes do Stories são:
– Boomerang: um vídeo curto que fica em looping (repetindo).
– Superzoom: efeitos que "brincam" com a câmera produzindo zoom e diferentes sons.
– Rebobinar: vídeos que são exibidos  ao contrário (de trás para a frente).
– Mãos livres: diferente do vídeo comum, não precisa ficar segurando para filmar, basta clicar uma vez.
INSTAGRAM 2018 - INTERAÇÃO DOS STORIES
Com a nova atualização do Instagram para Stories, de abril de 2018, vieram novas opções para usar em fotos e vídeos, por exemplo:
Localização
Permite que seus seguidores saibam onde você estava na hora em que fez a foto e clicar para saber mais.
Menção
É possível marcar uma pessoa ou mais nos seus Stories.
Hashtag
É possível marcar uma hashtag e assim que alguém clicar nela poderá ter acesso a outras publicações com a mesma hashtag.
GIF Animada
Permite colocar GIFs Animadas em suas fotos ou vídeos.
Temperatura e hora
Permite adicionar a temperatura e hora do momento em que fez a foto ou vídeo.
Enquete
Consiste em fazer uma pergunta e interagir com seus seguidores. Estes podem escolher a resposta entre duas opções que a enquete permite colocar.
Pergunta com EMOJI
É possível fazer uma pergunta e seus seguidores respondem movendo o EMOJI que você escolheu mais perto ou mais longe da linha inicial.
Selfie
Permite colocar uma pequena foto sua junto com a que você vai publicar nos Stories.
Desenhos
É possível desenhar o que você quiser na tela, com diferentes cores, pincéis e tamanhos.
Escrita
É possível adicionar uma escrita em sua foto ou vídeo, escolhendo o tipo de fonte, cor e tamanho.
Amigo em destaque
Também é possível mandar seu Stories diretamente para um amigo ou deixa-lo em destaque em seu perfil para as pessoas verem quando quiserem.
HISTÓRIA DO INSTAGRAM - RESUMO
Não é possível fazer uma análise do Instagram 2018 sem ter em mente a sua história, desde a sua criação.
Ao pesquisar a respeito, descobrimos que o Instagram foi criado por Kevin Systrom e Mike Krieger e que foi lançado para aplicativos móveis em outubro de 2010.
A premissa básica do Instagram é muito simples: Ele permite que você envie uma foto para seu próprio perfil e visualize fotos que outras pessoas enviaram.
Um dos diferenciais é que você pode recortar sua foto, adicionar filtros e, em geral, torna-la o mais artística possível.
Aqueles que entendem bem a plataforma, conseguem criar algumas imagens muito interessantes, usando somente ferramentas limitadas.
O sucesso do Instagram se deve ao fato de que ele fornece às pessoas uma oportunidade de criar arte em momentos cotidianos.
Nele você verá fotos de coisas simples do dia a dia, como estádios vazios, animais domésticos fazendo travessuras, copos de bebida com manchas de batom, eclipses, tênis de corrida cobertos de lama, etc. Todas com diferentes filtros e uma história para contar.
Esses filtros aplicados às imagens do Instagram podem dar a elas todos os tipos de aparências possíveis, desde os estilos de fotos antigas até às mais modernas, com temperaturas de cores diferentes, efeitos desbotados e muito mais.
Não demorou para que o Instagram crescesse para 100 milhões de usuários em abril de 2012 e para 300 milhões em dezembro de 2014.
Um crescimento inédito no setor! Por isso, era apenas uma questão de tempo até que o Facebook viesse a adquiri-lo, o que ocorreu em abril de 2012. Valor da transação: um milhão de dólares.
A prova de que foi um ótimo negócio para o Facebook veio no ano seguinte ao da compra: o Instagram cresceu 23%, enquanto que o Facebook só cresceu 3% durante o mesmo período.
Quando da compra o Facebook fez uma promessa aos usuários do Instagram de não estragar a plataforma com novos recursos ou sendo intrusivo demais.
Em geral, a empresa tem sido fiel à sua palavra, pois o Instagram tem mantido a sua integridade e propósito central ao longo dos anos.
Aos poucos, e em escala pequena, ele foi integrado ao Facebook. Foram realizadas várias mudanças e atualizações e isso melhorou bastante a plataforma. 
Por exemplo, originalmente o Instagram suportava apenas um formato de imagem quadrada, com a finalidade de imitar fotos antigas da câmera Polaroid.
Mais tarde, ele passou a ter capacidade de fazer uploads de fotos em grandes variedades de proporções.
Outro recurso importante surgiu em 2013: o compartilhamento de vídeos. Os usuários passaram a poder gravar e compartilhar vídeos de até 15 segundos.
Isso foi visto por alguns como uma tentativa de competir com outras plataformas que giravam em torno do compartilhamento de vídeos. 
No entanto, foi apenas uma adição lógica à lista de recursos do Instagram.
INSTAGRAM - EVOLUÇÃO CONTÍNUA
Com o tempo surgiram controles de edição mais precisos. 
Em vez de apenas adicionar filtros diferentes, atualmente os usuários podem alterar as configurações manualmente, controlando brilho, contraste, saturação, etc.
O Instagram Direct também foi um upgrade importante adicionado no ano de 2013. Ele permite que os usuários enviem imagens diretamente para outros usuários.
Em 2015 novos recursos foram adicionados, permitindo mensagens instantâneas básicas e a capacidade de compartilhar várias fotos de uma só vez.
2016 - TRÊS NOVIDADES IMPORTANTES
No ano de 2016 ocorreram três atualizações no Instagram: – Instagram Stories, adicionado em agosto de 2016. – Possibilidade de mudar para perfil comercial. – Alteração do logotipo original.
Ao mudar seu perfil do Instagram para comercial, você passará a ter mais opções e poderá administrar melhor sua conta. Poderá, também, monitorar tudo que acontece no seu Instagram, com vários recursos, tais como:
– Análise de métricas do perfil (insights).
– Acesso às informações da sua conta, como: "Atividade", "Conteúdo" e "Público" (figura abaixo).
– Adicionar dados como: sua cidade, e-mail ou telefone para contato.
– Escolher uma área de atuação, como: arte, literatura, televisão, música, etc.
– Criar promoções pagas (impulsionamento de postagens).
– Opção "Compras no Instagram".
– Adicionar botões "call to action" (chamadas para ação), por exemplo:  "Enviar e-mail", "Ligar", "Como chegar", etc.
– Informações de seus seguidores como idade, gênero e localização.
INSTAGRAN 2018 - CONCLUSÃO
Ao falar sobre o Instagram 2018 não podemos nos esquecer, como já falamos, que no Instagram é possível criar arte mesmo nas atividades cotidianas mais simples. 
É como pegar algo que é relativamente monótono e fazer com que pareça incrivelmente excitante.
Na próxima postagem sobre esse tema veremos que é possível criar arte no Instagram com campanhas de marketing.
How useful was this post?
Click on a star to rate it!
Average rating / 5. Vote count:
No votes so far! Be the first to rate this post.